A screenshot of the conversation between Betty and a married man named Martin has surfaced. The man has shown interest in her for a while now and decided to take a bolder step and gave her the ok to look for a house worth around Kshs. 150k to180k, in addition to that he was going to be giving her Ksh. 100k per month as upkeep and also he was willing to furnish the house completely if she accepted his proposal.
She dismissed him on grounds that she was not ready to date a married man.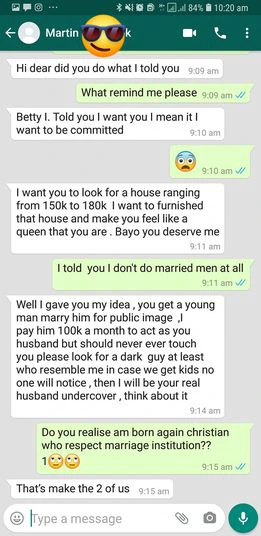 Betty Bayo publicly told him after proposing his bid that she is not interested in married men and that she respects the institution of marriage, but he persisted. He asked the 11th Hour hitmaker in his reply to look for a young man to pay KSh 100,000 monthly to serve as her husband.
Well, you get a young man and marry him for public image, I gave you my idea. I pay him KSh 100k a month to act as your husband, but you should never touch him, "Martin added." Well, I gave you my idea.
"My inbox is full of ideas to cut the list short here are the attributes of my future husband. Besides being born again, and God's fearing The hitmaker of Ngai Ti Mundu said that the man should come with other qualities, such as being a divorcee, no baby moms, good in English, loving her children, among others.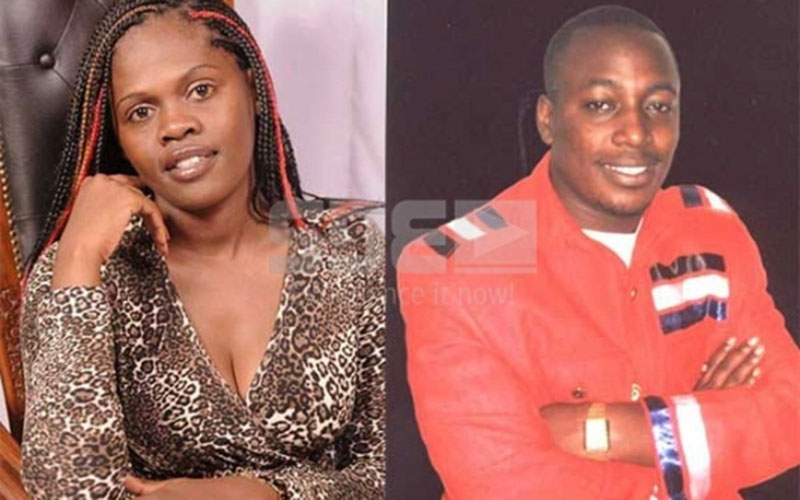 "Divorcee/single father (bird with the same feathers). 2. High self-esteem. There's no crying babies. 3. He is not mama's boy, Be a tither in the church, not a heavenly thief. 5 Know English, we can't both talk broke English my fans must see the difference. 6. Love my kids. 7. Vaccinated to cyberbully. 8. No shouting or violent I love peace. 9. No too serious I don't want a boring life. 10. Statement and original ID," she added.